The Outdoor Centre offers a wide range of ice climbing programs and guided experiences. Whether you are a complete beginner, a rock jock just starting out in winter, or an experienced climber looking to test your skills on some of the classic test pieces, we have the perfect program for you.
What sets us apart? 
Expertise. You can rest assured that you are receiving the highest possible standards of tuition from our ACMG-certified guides who are at the top of their field and understand how to coach people to provide an unforgettable experience in one of the world's most iconic ice climbing destinations.
Led by ACMG-certified guides. All of our programs are guided by ACMG guides.
Select 'Browse programs' to see Outdoor Centre offerings/dates on the shared Active Living registration tool.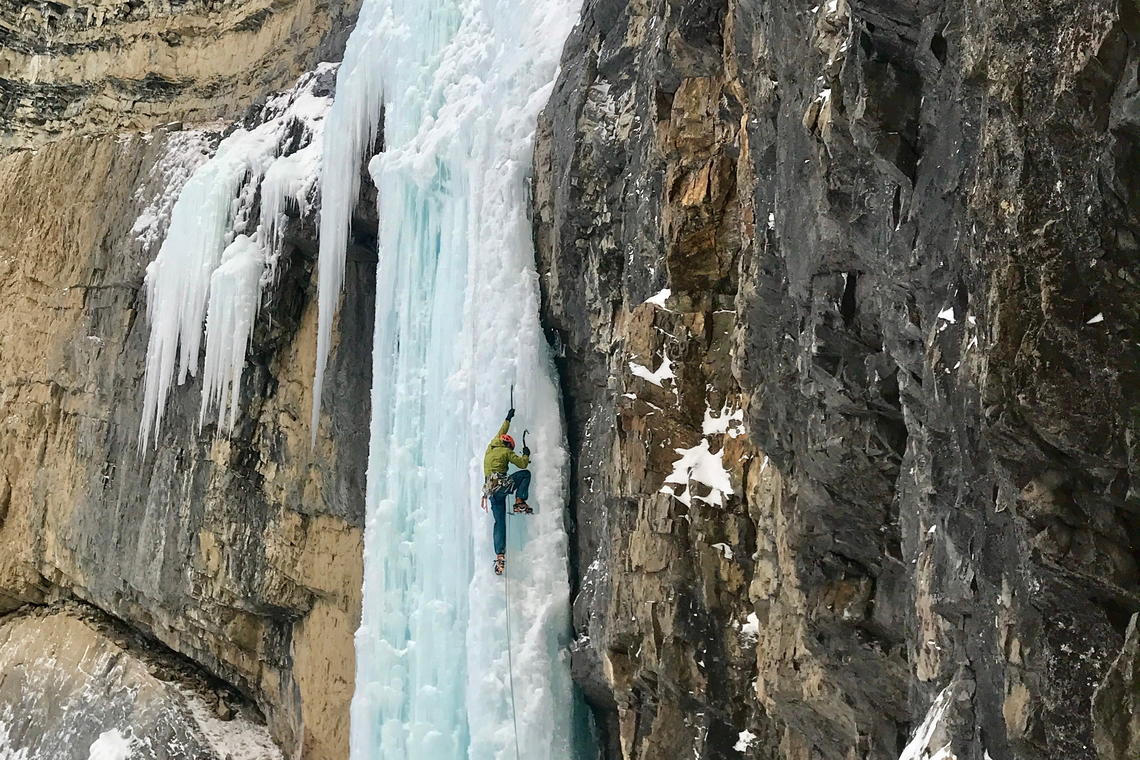 Our experienced ACMG guides teach beginner to advanced skills for you to safely enjoy classic Rocky Mountain ice climbs.