Learn to maintain your bike to keep it moving this season. We offer comprehensive courses that teach you the skills you need to stay on the go.
What sets us apart? 
Convenient location. We're minutes away from designated mountain bike trails—perfect for lessons.
Experienced instruction. Our professional bike repair instructors give you the confidence to tackle any repair. 
Hands-on. Our repair courses are 100% hands-on. Fix your own bike in the class.
Select 'Browse programs' to see Outdoor Centre offerings/dates on the shared Active Living registration tool.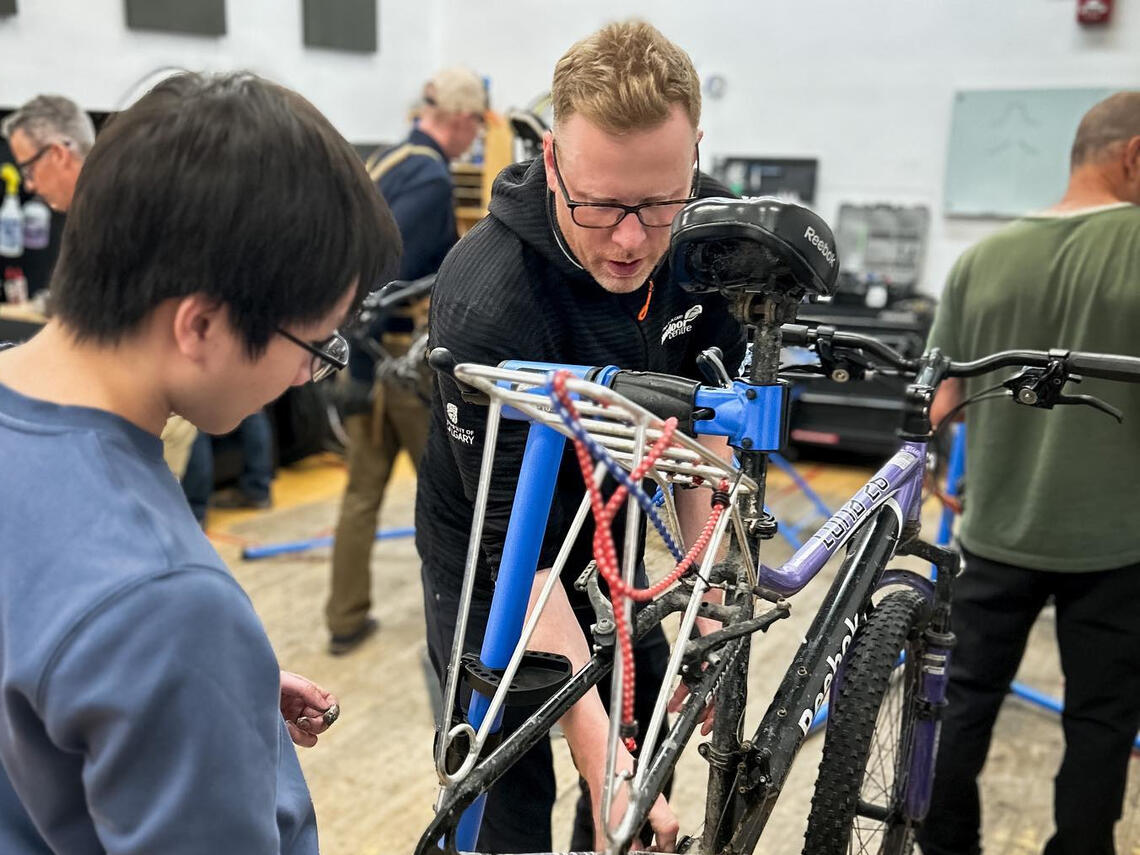 Learn to tune up every part on your bike. Expert mechanics and technicians teach repairs and maintenance in our hands-on, workshop-based courses.