Take our novice hang gliding and paragliding lessons and experience the exhilarating feeling of lifting off the ground for the first time. 
What sets us apart? 
Reputable partnerships. Our novice programs are run in partnership with Muller Windsports who are pioneers of the sport in southern Alberta.
Expertise. Hang Gliding instructor John Janssen is a Canadian hang gliding record holder, and has been involved with the growth of the sport for over 40 years.
Convenience. Our novice lessons include all the equipment, kites and gliders, and are held within or near the city.
Select 'Browse programs' to see Outdoor Centre offerings/dates on the shared Active Living registration tool.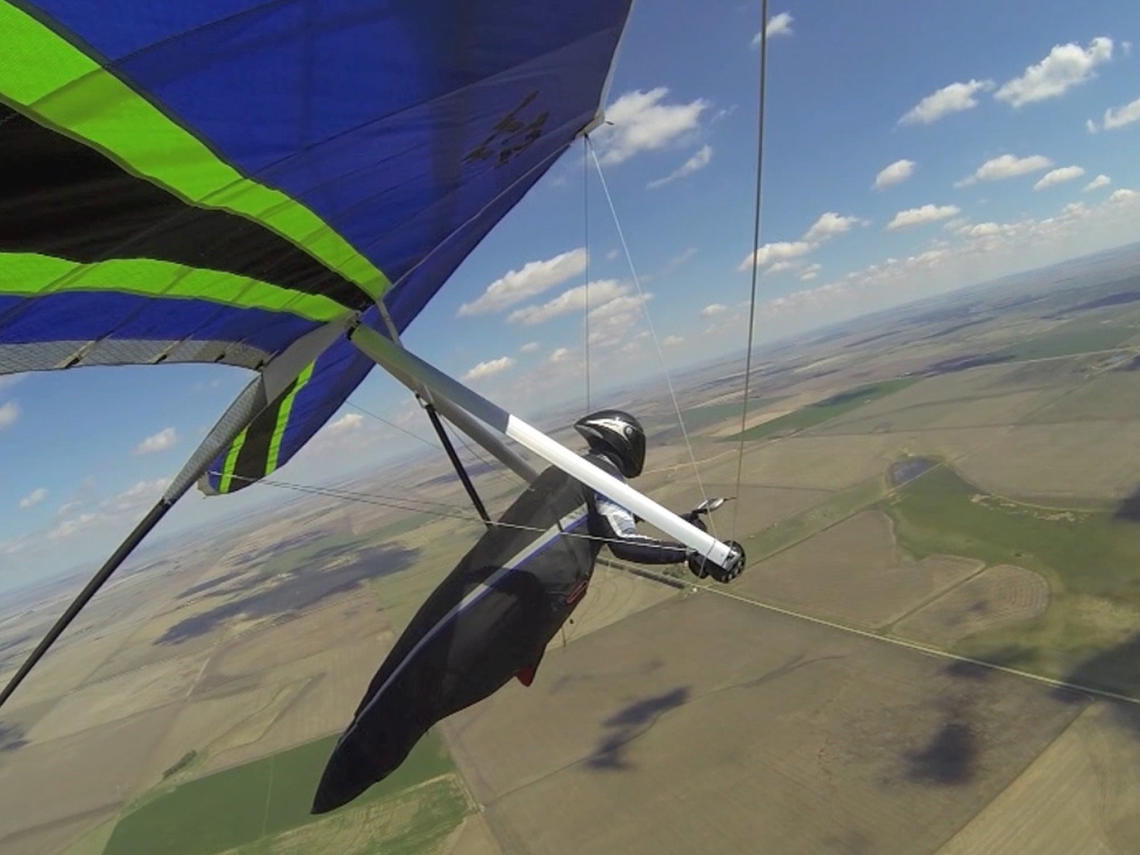 Hang gliding is the simplest form of flying—it's almost like having wings on your back. Check out our Novice Hang Gliding for adults and Soar and More for teens.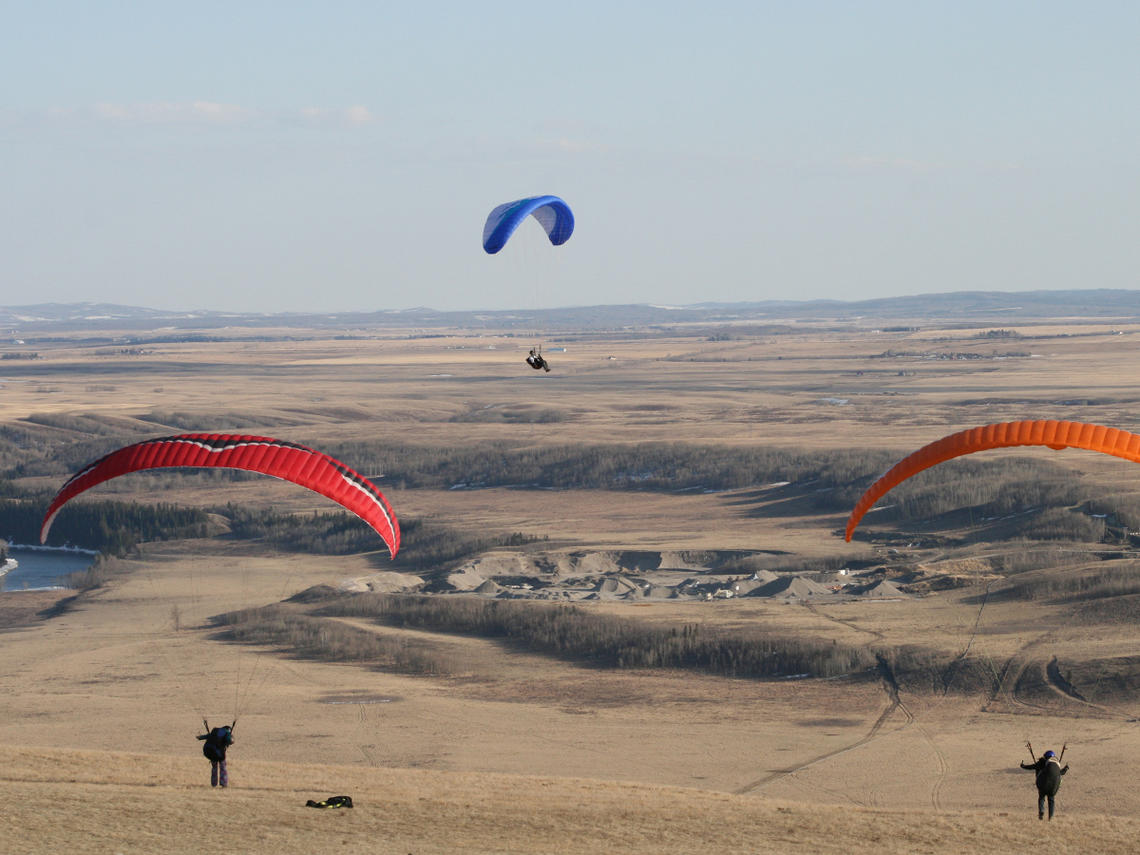 Feel the freedom of flying with the maneuverable nylon wings of a paraglider. Learn the skills close to home with a reputable and trustworthy business before you try it on vacation.
Calgary hang gliding instructor soars to Canadian distance record
Riding the wind for more than five hours was enough for Calgarian John Janssen to obliterate a Canadian hang-gliding distance record.
The feat, flying 109.77 kilometres between up to three points was achieved over the Saskatchewan prairie last June 24, 2015 but confirmed last week by the Hang-gliding and Paragliding Association of Canada. More