#LearnforLater: Never a bad day, an abundance of good skiing and more on the Wapta
There is something intensely satisfying about building up a geographical picture of an area to truly appreciate the endless possibilities for good skiing. This is one of the great things about the Wapta, which is why it caters to all tastes and abilities. 
A drawback of any multi-day ski trip with a day-to-day itinerary is a sense of obligation to follow the usual line in the guidebook or on the map. Whilst there are likely to be many established routes laid down on a daily basis by previous parties, you should never take those for granted and it is important to think outside of the box. 
Planning your route and giving some careful consideration to how good the conditions might be at certain times on any given day is essential to being able to always find an abundance of good skiing on the Wapta. In addition to the summits that you can climb on both the 4- or 6- day trip, it is some of the more obscure ski descents that can be linked with the classic journey that keep people coming back for more.   
Of course in bad conditions you might not have a choice, and the challenges of navigating on skis should not be underestimated; complex terrain can make navigation extremely tricky. Skinning up or skiing down in bad visibility is a serious business—the lack of visual references increases everyone's exposure to the inherent risks of the environment. One should always ask the fundamental question of whether to even begin, and if you do, where to start with so many tools and gadgets available to help.  
Generally the snowpack should be fairly frozen the higher you get, but the crevasses are still there and have caught many people on the traverse out. You should always consider roping up as a party when skinning, even if no one else is and especially after fresh snow and in whiteout conditions when things can be more serious than normal. And always be aware of alternative route options that will enable you to bypass a section of the journey altogether. 
In the case of avalanche hazards, these can predominantly be a threat on the first and last days of the tour when you are travelling through lower valleys surrounded by steeper slopes. These places can be different once stable, but with fresh snow and then high springtime temperatures, they should be best attempted early in the day, which means travelling in the dark. 
When carrying a typical multi-day back pack, at altitude through glaciated terrain it is important to pack appropriately and as light as possible. Packs can range anywhere from 30-70l in size, which depending on your choice and how much you pack will test your skiing ability on many levels - and your fitness as well. 
Having a solid understanding of route planning, navigation, glacial travel, crevasse rescue and packing for an alpine trip are essential to a safe and enjoyable backcountry trip.
Stay Safe Everyone  
– Paul Chiddle, Outdoor Centre Manager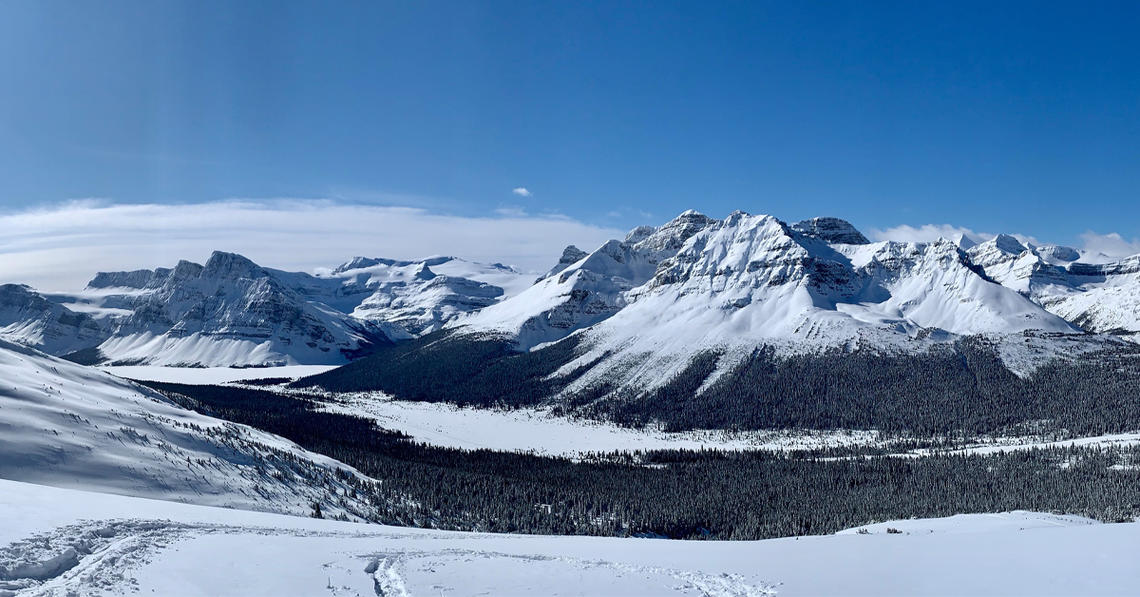 Ski or board in backcountry POW
Learn the skills in our Intro to Backcountry Skiing and Riding, then join our ACMG-certified guides on single- or multi-day trips to some of the best backcountry skiing locations in the Canadian Rocky Mountains. 
What sets us apart? 
Experience. Our guides have many years experience and know how to find the best ski conditions in Western Canada.
Led by ACMG-certified guides. All of our programs are guided by ACMG ski guides.
Select 'Browse programs' to see Outdoor Centre offerings/dates on the shared Active Living registration tool.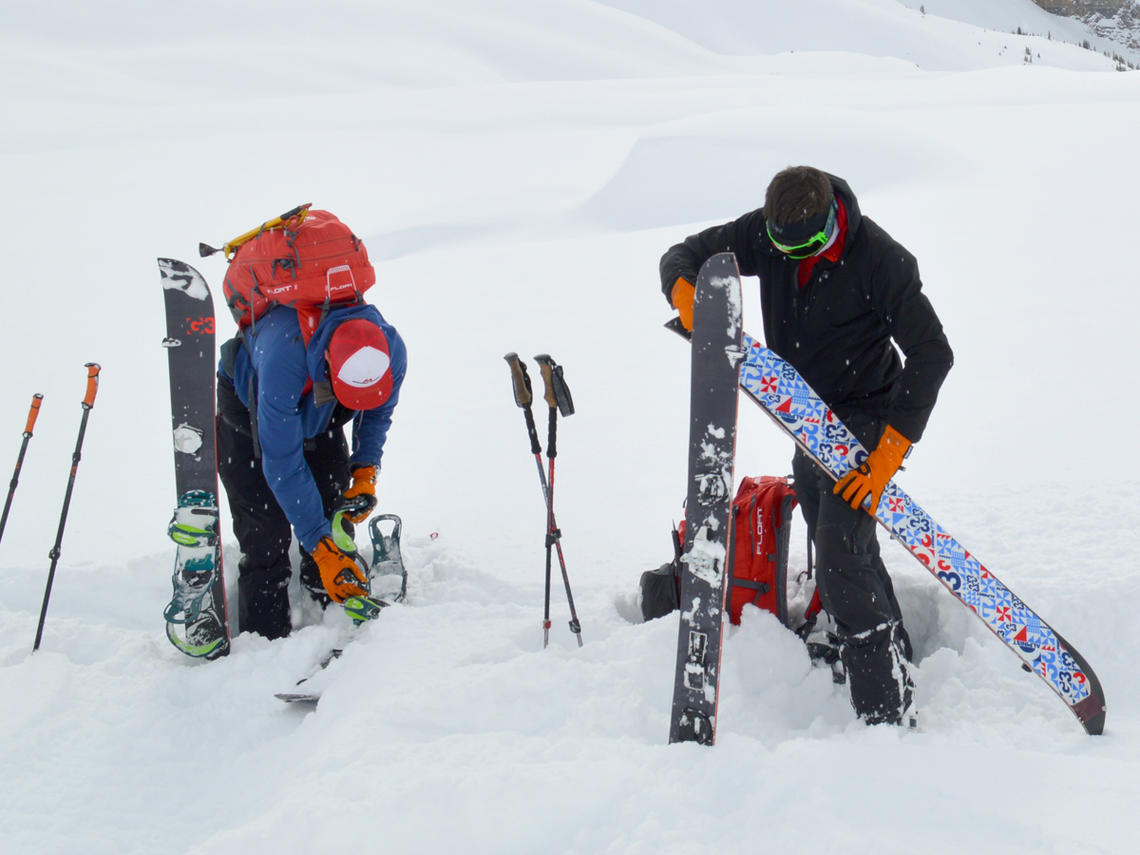 Join our ACMG guides on a safe and fun backcountry ski trip and experience some of the best powder runs, or on a hut-to-hut ski tour on the Wapta Traverse.