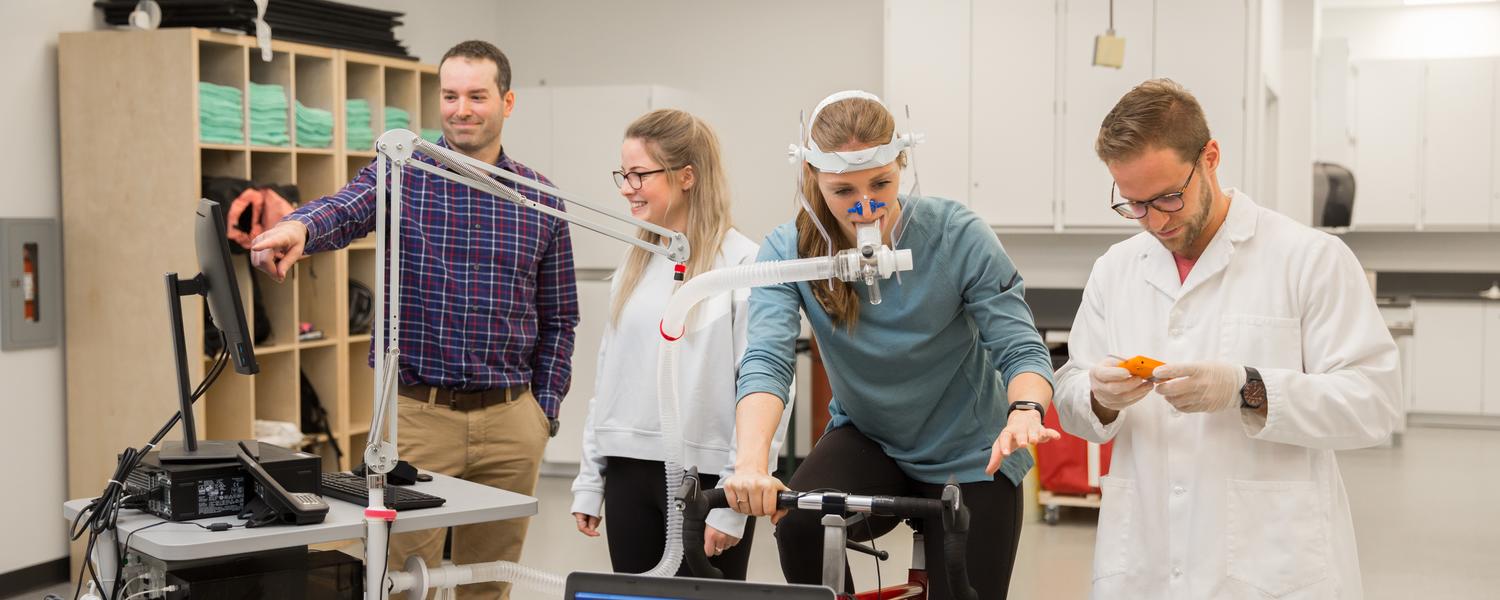 Sports. Recreation. Research. Knowledge.
Kinesiology is the study of how the body moves and functions, but it is so much more. It is about finding new ways to improve sport performance, health and wellness. It is also about working to prevent injuries, and helping people return to the activities they love the most after an injury or disease.
The Faculty of Kinesiology is home to the Dinos (varsity athletics), the Olympic Oval (olympic-level skating competitions), Sport Medicine, Active Living (indoor programs) and the Outdoor Centre (outdoor programs, trips, gear rentals).