Bowness Park Rentals
Paddle the lagoon and ride the vintage mini-train. In winter, rent or get your skates sharpened.
The University of Calgary Outdoor Centre works with the City of Calgary to operate the boathouse, train rides and skate rentals at Bowness Park. We enjoy being part of fun, family-friendly activities that are truly part of the Calgary experience.
The Outdoor Centre, part of the Faculty of Kinesiology, has been renting gear and teaching outdoor skills for over 40 years. Our goal is to provide you the experience, knowledge, and equipment you need to make outdoor activity a regular part of your active lifestyle. With our experienced team of coordinators and thousands of satisfied users every year, we're confident that we can provide you a memorable outdoor experience.
Bring the family down to Bowness Park and paddle the lagoon or ride the mini-train. It's a Calgary tradition.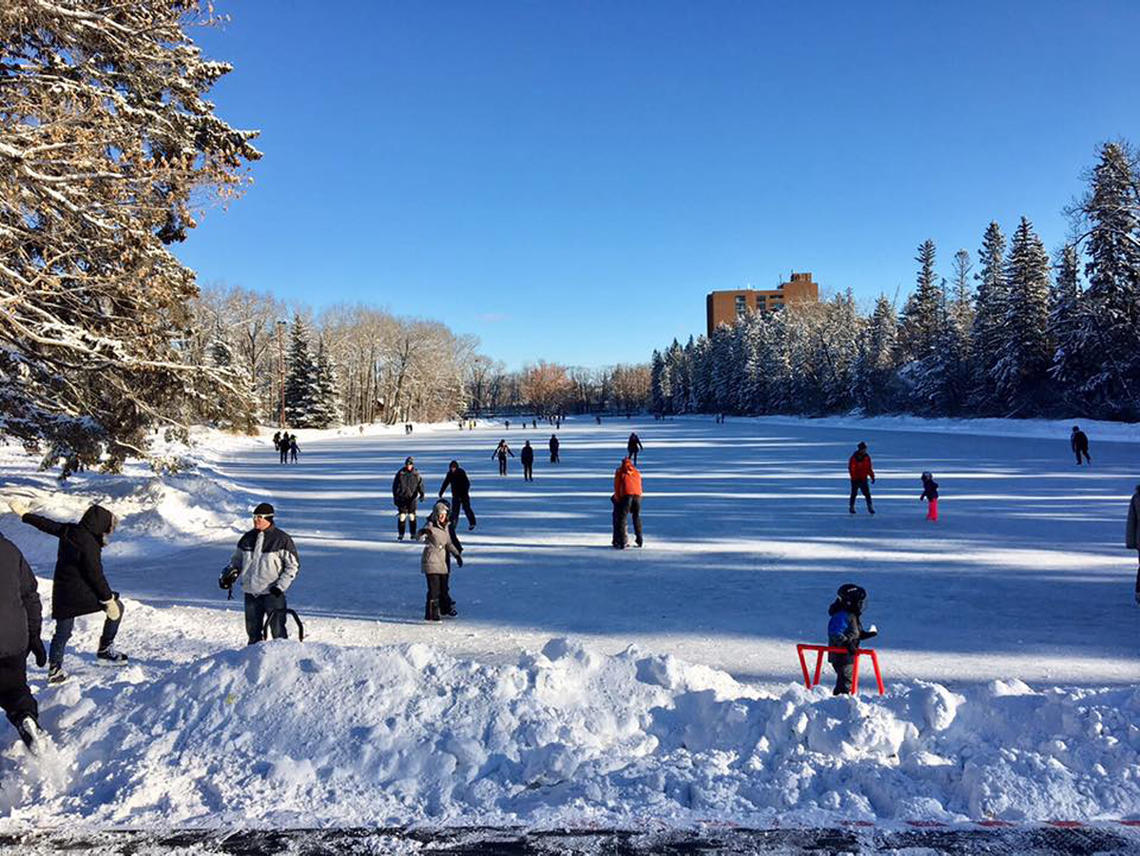 Skating on the lagoon is fun for the whole family. Stop by the skate shop and rent skates and ice bikes, or get your skates sharpened. 
Bowness Park mini-train back on track
The miniature train so fondly remembered by generations of Calgarians has returned to Bowness Park thanks to a group of restoration experts determined to see the legacy live on.