Take our progressive canoeing lessons, then practice on an extended canoe trip with our certified guides to explore some of Canada's most beautiful heritage rivers. We offer skill-building clinics and backcountry cooking lessons as well.
What sets us apart? 
Unique experiences. Our paddling program manager Angela Harder is a seasoned tripping guide, and brings her wealth of knowledge to the rafting program - specifically pack rafting. 
Location. There are so many beautiful rivers within an hour's drive that have a variety of features to choose from and play on.
Certifications. Our instructors are certified through Paddle Canada to instruct on Alberta rivers.
Click the 'Browse programs' button to see Outdoor Centre offerings/dates on the shared Active Living registration tool.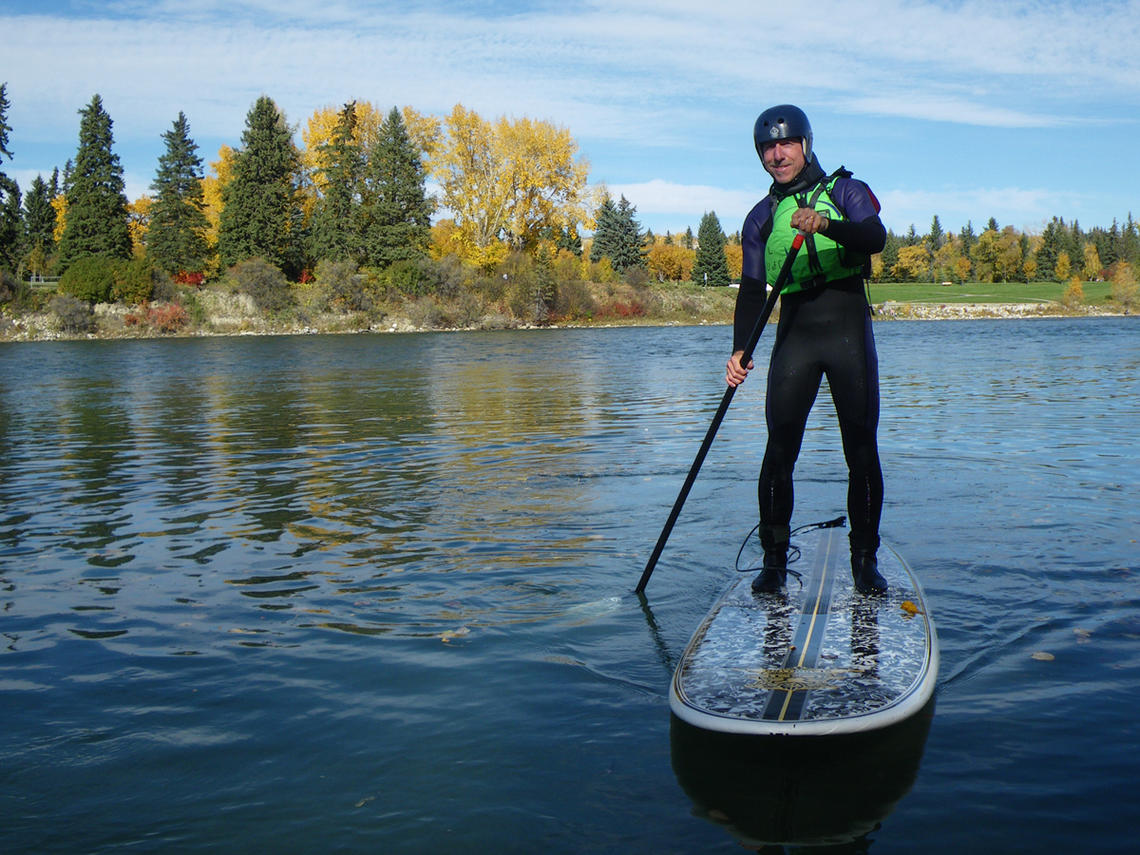 Stand up paddleboarding (SUP) is a great core workout and loads of fun. Learn the basic skills in a flatwater lesson, then progress to the river.
Rafting in Calgary is fun, but why stop there? Join one of our guided rafting trips and be introduced to new rivers. There's lots of whitewater out there!
Stand Up Paddleboarding
Erik Rust
Program Coordinator, Instructor
T.403.220.4205
Rafting Programs
Angela Harder
Manager of paddling programs, Instructor, Guide
paddle@ucalgary.ca
T. 403.220.7021