Over 40 years of outdoor leadership
The driving force behind the success of the Outdoor Centre has been our passionate coordinators who have developed quality programs based on their expertise and commitment to introducing individuals to outdoor pursuits. They are all industry leaders/certified professionals and have extensive experience guiding or instructing in their area of expertise.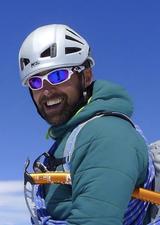 Paul Chiddle
Outdoor Centre Manager, Instructor, Guide
Paul is the manager of the Outdoor Centre and a highly experienced practitioner in all disciplines and aspects of outdoor education. Whilst Paul is primarily responsible for the strategic development, business and risk management within the Outdoor Centre, he is also a fully qualified IFMGA Mountain Guide and member of the ACMG, so in his spare time you'll likely find him somewhere in the mountains.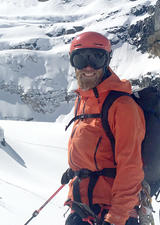 Brad Cooke
Program Coordinator, Instructor, Guide
ROCK CLIMBING, ICE CLIMBING, MOUNTAINEERING, AVALANCHE SAFETY, BACKCOUNTRY SKIING, SKI MOUNTAINEERING, CREVASSE RESCUE
Brad joined the Outdoor Center in the Fall of 2019 after spending a decade guiding guests in the mountain ranges of Alberta and British Columbia. As an avid rock, ice and alpine climber, backcountry skier, runner and cyclist, Brad is always excited to share his love of safely recreating in the high country. Brad manages a crew of ACMG certified guides and avalanche skills instructors who similarly love to get out into the hills and share their expertise and stoke. ACMG Apprentice Alpine Guide, CAA Level 2 Avalanche Operations, CSIA Level 2 Ski Instructor.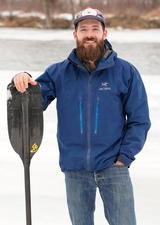 Erik Rust
BA, Program Coordinator, Instructor, Guide
CANOEING, KAYAKING, STAND-UP PADDLEBOARDING, CROSS-COUNTRY SKIING
Erik joined the Outdoor Centre in the spring of 2019 as a coordinator, river guide and cross-country ski coach. He graduated with a degree in Outdoor Education from the University of Alberta Augustana, and guided on horseback and taught cross-country skiing to Indigenous Peoples across Alberta. Erik continues to inspire others as he explores more about what it means to be an outdoor educator. CANSI Level 3 XC Ski Instructor, Paddle Canada Intermediate Moving Water Canoe Instructor and Stand Up Paddleboard River l Instructor, CKC L2/I2 River Kayak Instructor.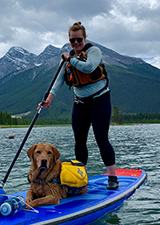 Lauren Chown
Youth Program Coordinator, Instructor
YOUTH PROGRAMS
Lauren has been working at the Outdoor Centre since 2018. She started as an Outdoor Youth Leader, working summer camps, overnight trips, and cross-country skiing programs as well as youth paddling and mountain biking. Later Lauren became the Assistant Youth Program Coordinator and now the Youth Program Coordinator. She is passionate about getting youth outdoors and introduced to new activities! Paddle Canada Moving Water Canoe Instructor, Paddle Canada Advanced Flatwater Stand Up Paddleboard Instructor, and OCC Field Leader (Hiking).
Rachel Oggy
Program Coordinator, Instructor, Guide
HIKING, SNOWSHOEING, LEADERSHIP, NAVIGATION, BEAR SAFETY, CAVING, PARAGLIDING, HANG GLIDING, WILDERNESS FIRST AID
Rachel has been with the Outdoor Centre for 12 years. She coordinates the hiking, backpacking, snowshoeing, navigation and leadership programs, and guides many of the trips. Rachel brings extensive knowledge of the mountains, trails and routes of the Canadian Rockies, which allows the Outdoor Centre to offer a wide variety of spectacular hiking trips and locations. Rachel leads a team of highly qualified guides who have years of experience and a variety of expertise to share with trip participants.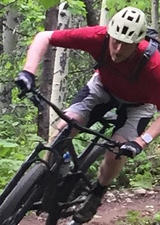 Cody Johnston
BA, BEd, Program Coordinator, Instructor
BIKING, BIKE REPAIR, RENTAL SHOP
Cody has over 25 years of mountain biking and teaching experience and coordinates the cycling and ski/bike repair programs at the Outdoor Centre. He shares a passion and philosophy for riding, tuning and repairing technical gear. He says, "There is something captivating about bikes– the balance, the openness to one's surroundings, and the simplicity of the machine itself. Whether on skis, a board, or a bike, tuning gear with your own hands only adds to the satisfaction and freedom you feel outdoors."