Sea Kayaking
Take the sea kayaking lectures and pool clinics in the off season to be ready for summer trips and lessons.
We offer a variety of multi-day kayaking trips on the West Coast. Attend the informative lectures, learn skills in lessons and on local trips, then join us on the Broken Group Islands for your first West Coast sea kayaking adventure.
What sets us apart? 
Lodge trips—perfect for beginners. Our partnership with Sechart Lodge allows us to store out boats and base our operations on the west coast, 1/2 a nautical mile from Pacific Rim National Park. We're the only operator offering lodge-based trips in the Broken Group Islands.
Camping saves money. We offer camping-based trips that are community catered. All participants and guides take turns providing and cooking group suppers.
Experience. We have been running sea kayaking trips to the West Coast for over 30 years.
Select 'Browse programs' to see Outdoor Centre offerings/dates on the shared Active Living registration tool.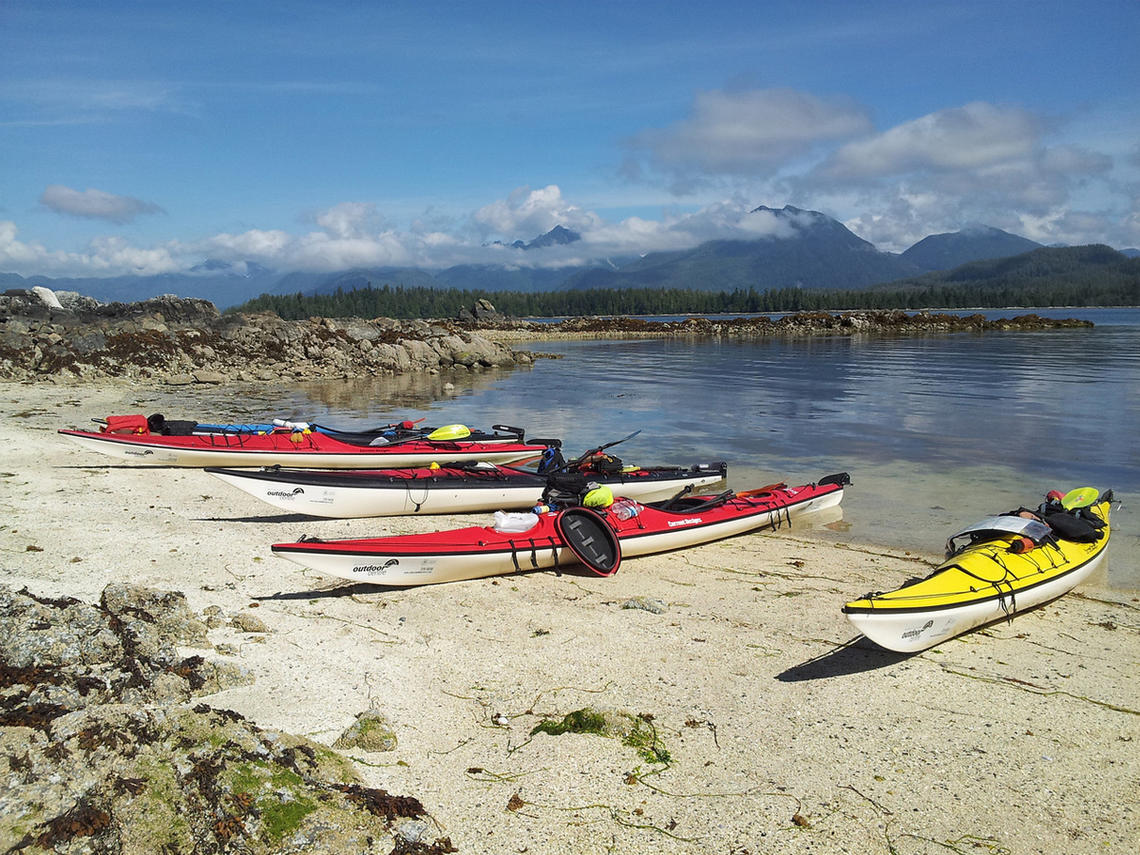 Start with our sea kayaking lessons, then join us for a weeklong paddling tour in the summer.
Sechart Lodge
On our lodge-based trips to the Broken Group Islands, you can enjoy home cooked meals and a warm bed at night after a day of spectacular paddling. Watch the sunset from the comfort of an ocean-side hot tub.
Marine Forecasts
Get current ocean conditions and marine weather forecasts for Barklay Sound and surrounding area from the Government of Canada.