Fishing for a meal can be an exciting part of an extended outdoor trip. Take our progressive fishing lessons, then join us on a fishing-themed weekend.
What sets us apart? 
Knowledgeable guides. Our experienced fishing guides give plenty of one-on-one to perfect your skills.
Location. We're within one hour of some of the most beautiful and exciting fly fishing destinations in all of Southern Alberta.
We understand the rules. We'll fill you in on where you can go and what you can keep.
Select 'Browse programs' to see Outdoor Centre offerings/dates on the shared Active Living registration tool.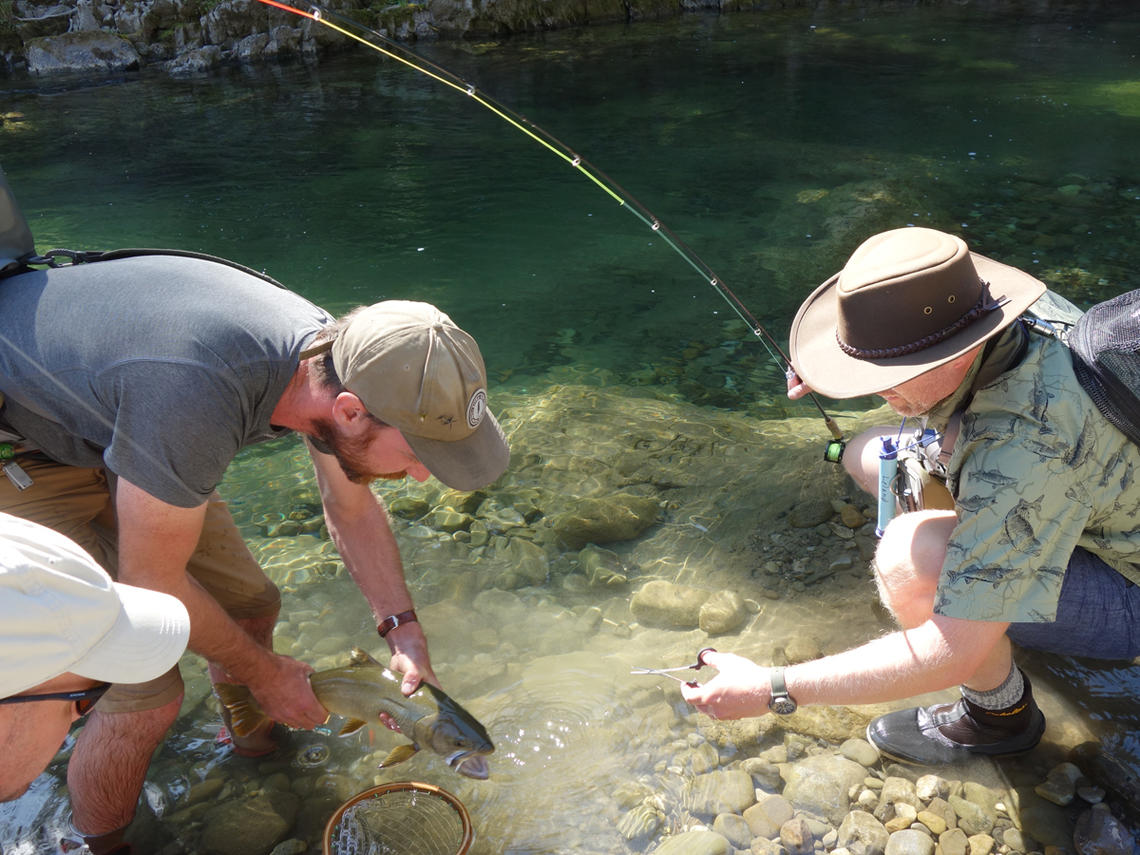 Learn the art of fly fishing from experienced, backcountry guides. Then come with us to a beautiful Alberta fishing destination to put it all into practice.